Our church is good at cakes: both making and eating them.
So we have started a monthly 'Cafe Church' service at 4pm on the first Sunday of the month (not January).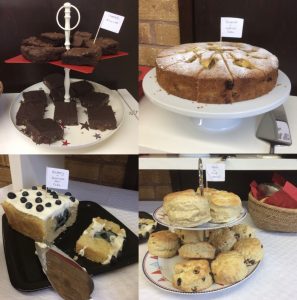 In a relaxed atmosphere we worship God and talk over topics that aren't commonly addressed from the pulpit, but hopefully have relevance to the world we live and work in during the rest of the week. It's particularly aimed at our youth and young adults, and is designed to be an open, invitational meeting.
Oh, and we eat cake.
We sometimes do cafe-style worship during our 10.30am Sunday service as well. We like cake.